Already since the year 2000 this event takes place at Townhall Rheine. From the first beginnings has become a very successful exchange of interests. The soon-to-be school graduate and future trainee can inform themselves in a relaxed environment directly with the industry or the craft about the training occupations offered and make the first personal contacts.
How to find RT in Townhall (Stadthalle) Rheine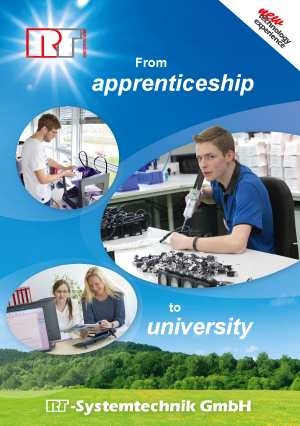 About RT training occupations and career opportunities a brochure
is ready for download. To browse please click  picture.